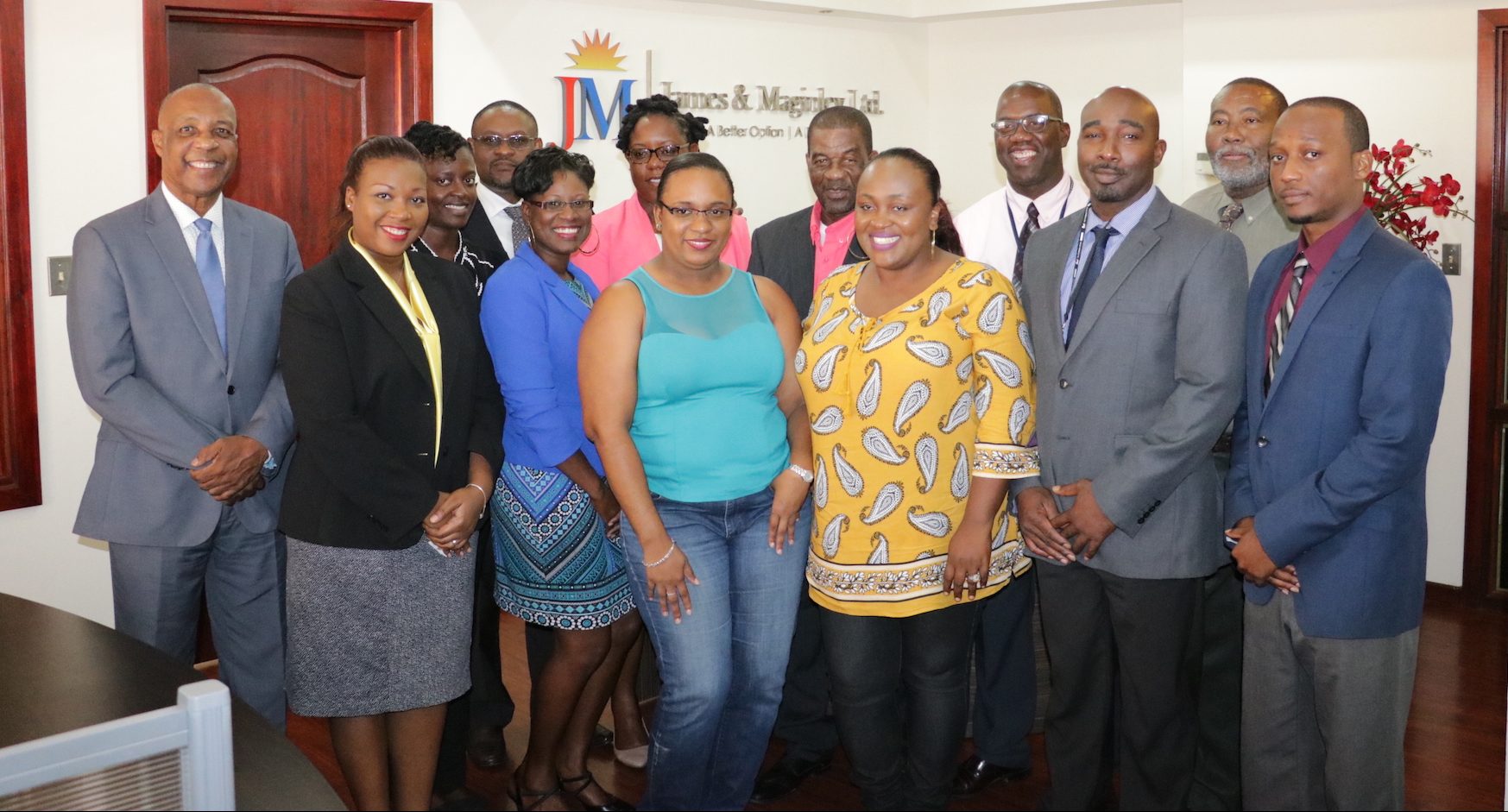 13 Oct

James & Maginley donates EC$50,000 to hurricane relief efforts for Barbuda and Dominica

Barbuda and Dominica benefit from charitable outreach of business advisory and CIP firm.

The James & Maginley Charity and Care Foundation, in response to the devastation caused by the recent hurricanes that literally wiped out communities in Barbuda and Dominica, has made a significant financial donation in support of the ongoing relief and reconstruction efforts in both islands.

James & Maginley is a local business consulting and advisory company, as well as a leading provider and practitioner of the Antigua & Barbuda Citizenship by Investment Programme (CIP).

The James & Maginley Charity and Care Foundation is the company's charity arm. For many years, they have been advising and facilitating international clients on investment opportunities in Antigua & Barbuda, particularly within the real estate and tourism development sectors.

"We were moved by the pictures of devastation we saw coming out of our sister island of Barbuda, as indeed Dominica, and felt passionately compelled to respond," stated Co-Founder and CEO Kirthley Maginley.

As a result, the Foundation has donated EC$30,000 to the relief and reconstruction efforts in Barbuda and EC$20,000 for the same cause in Dominica; the latter having seen a tremendous loss of life in the wake of Hurricane Maria.

"Our hearts go out to the thousands who have been so severely affected in Barbuda and Dominica. We can imagine the pain and suffering that residents have been undergoing over these past weeks and are humbled that we can help in this way to ease their burdens and trauma," stated Chairman E Casroy James.

During a brief ceremony held at the Offices of James & Maginley on 2nd October 2017, a cheque of EC$30,000 was presented to Hon Arthur Nibbs, MP for Barbuda, and Senator Knacyntar Nedd, Chairman of the Barbuda Council. A cheque for EC$20,000 was also presented to Mr Darwin Telemaque, the President of the Dominica Antigua Relief Foundation (DARF).

"We are indeed very pleased with this donation. Dominica needs it. There is no other way to say it. Dominica needs every dime, every nickel that it can get to help the 70 to 80 thousand of us that are back home," stated Mr Telemaque in response.

All of the residents of Barbuda had to be evacuated to Antigua after Hurricane Irma ripped through their beautiful island. Rebuilding will take a mammoth effort, and Mr Nibbs was exceedingly appreciative of the generous donation.

"We certainly want to say thank you to James &Maginley for this donation. It will go a long way in making the lives of the people of Barbuda better and also, by extension, the people of Antigua & Barbuda," Nibbs expressed.

Also, present at the ceremony were the Chairman of the Barbuda Council, Senator Knacyntar Nedd, who also expressed gratitude. Director of Antigua and Barbuda's National Office of Disaster Services (NODS), Mr Philmore Mullin, was also in attendance. NODS' role is crucial as a focal point for the coordination of disaster relief for Barbuda, Dominica and other islands in the OECS that have been affected by the passage of hurricanes Irma and Maria.